Unless you have been living under a rock for the past few months you're probably well aware by now that Australia is currently undertaking a marriage law postal survey in which Australians are instructed to vote a simple 'yes' or 'no' towards whether they think same-sex marriage should be legal. Unfortunately, this poor decision by the government and the resulting hate speech surrounding it has deeply damaged the LGBT+ community who simply just want to be seen as equals.
In result, some of Australians finest musicians have banded together to create the Thirty Days of Yes project; a subscription mixtape which aims to drive the 'yes' message as well as showing some support and giving some hope to those who are feeling particularly vulnerable during this time. The project will release a song a day across thirty days (ending on 3rd November around when the final votes are due) and is available to purchase for $15 with an option to pay more from BandCamp (https://thirtydaysofyes.bandcamp.com/album/thirty-days-of-yes). Each song released on the mixtape is brand new or never-been-heard from each artist with 100 percent of the profits earnt being donated to the LGBT+ youth organisations Minus18 and Twenty10.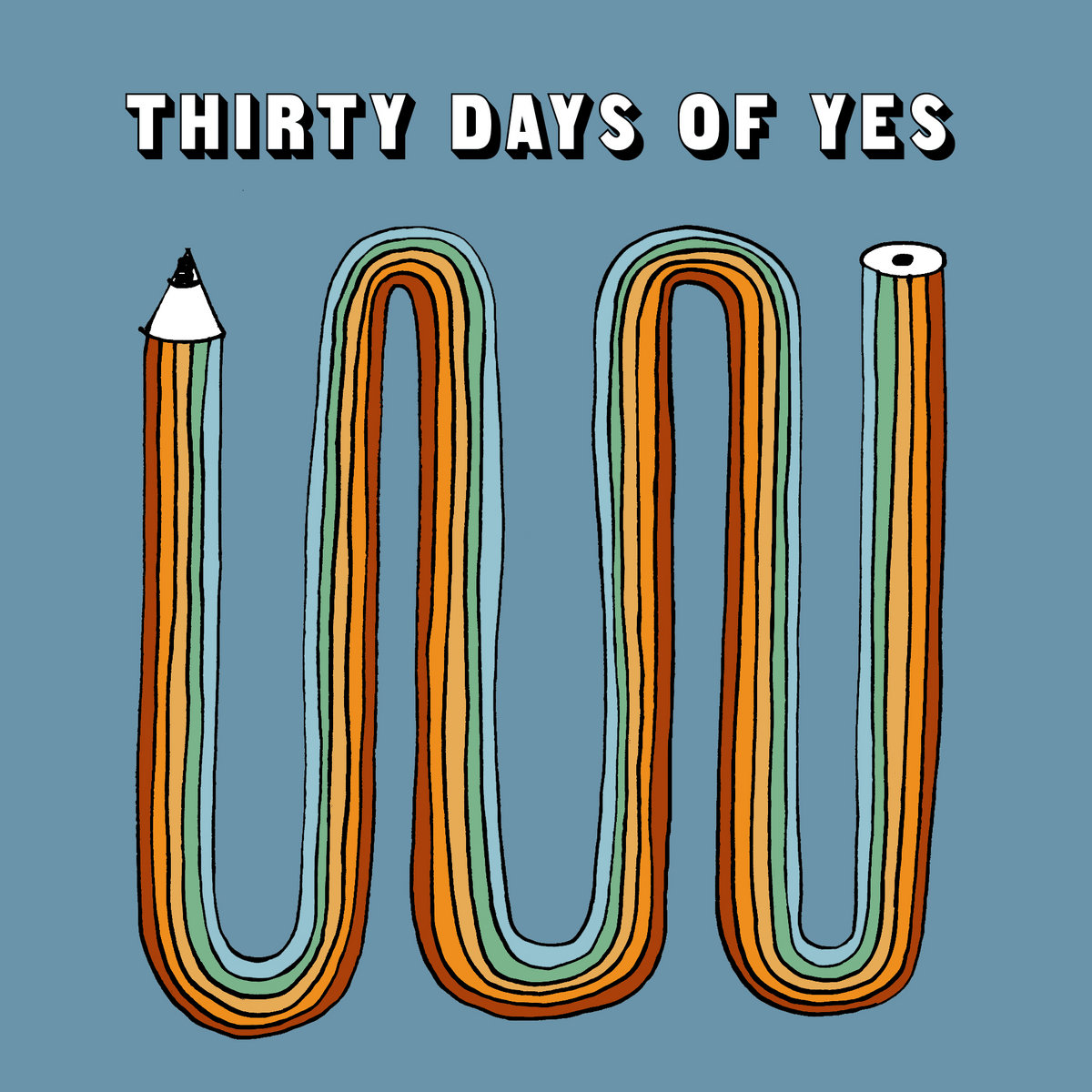 The artists featured on the mixtape include Cub Sport, Beaches, Body Type, Courtney Barnett, DARTS, Fortunes, Hockey Dad, Jen Cloher, Jess Ribeiro, Laura Jean, Leah Senior, Lucianblomkamp, Marcus Whale, Oisima, Shining Bird, Sui Zhen, The Murlocs, Terry, Two Steps on the Water, Twerps and more yet to be revealed. "We played the full mixtape out earlier in the week and there's such an incredible diversity in genres but they all work so well together," the organisers Meg Williams and Gab Ryan said as they gushed to FBi Radio about the project. Each artist involved feels passionate about this topic and has a relatable song which they are eager to include in the project. Cub Sport in particular have been vocal about the issues surrounding the postal vote and how it has affected their recent engagement, hear more about Tim and Sam's story in the video below.
Starting off the mixtape were the charming guitar pop band Twerps with their track 'It's Time'. The newly released song was recorded a while back during the sessions that would eventually become their 2015 album Range Anxiety. The ex-bassist Rick Milovanovic who wrote the song explains, "'It's Time' was written in 2013 during the rise of the Abbott era. The song was a reminder to him and his party that they would not be speaking on behalf of all straight Australians. Most importantly, it was also a message of support to the LGBTIQ+ community, that a lot of straight Australians would be right by their side in the fight for equality in this country."

Courtesy of Ian Laidlaw
Following up was 'Damaskus II' from the melancholic Bendigo five-piece DARTS. This track was also recorded a while back but DARTS felt it fit perfectly into the project as it is all about helping others through tough times. "'Damaskus II' was written about a friend of mine who would always show up and make sure I was okay during a really rough time. We want to submit this song to support the yes vote, which is something important to all of us and will hopefully bring a little more happiness into the world," the band said of the track.

Courtesy of James J. Robinson
Thirty Days of Yes could not have chosen more fitting organisations to donate the profits of this project to. Minus18 is a youth driven organisation for LGBT+ based in Victoria, they provide safe spaces for the community to foster social connection as well as education opportunities and workshops. Similarly Twenty10 is based in New South Wales and works with both young people and adults with the mission to engage, empower and improve the lives of LGBT+; they provide housing, mental health, counselling and social support programs.
A serialised mixtape as a form of protest or support has proven itself to be a popular method, especially in the US. Most memorably starting from writer Dave Egger's election countdown 30 Days, 30 Songs and to the more recent anti-Trump project Our First 100 Days which featured Australian artist's Jen Cloher and Sui Zhen who are also due to make a contribution to Thirty Days of Yes.
All in all, Thirty Days of Yes would not be possible without the fantastic labels behind it. Big shout outs go to Rice Is Nice Records, Spunk Records, Inertia Music, Remote Control Records, Chapter Music, Good Manners, Future Classic, Milk! Records, [PIAS], 37 Adventures, Aarght Records, Barely Dressed, Farmer & The Owl, Flightless among many others as well as Heaps Gay magazine.
Subscribe to Thirty Days of Yes!