After an almost five-year long hiatus Kesha has reclaimed her rightful place in the music world with her new track 'Praying', the initial advance track to her upcoming album Rainbow. It has been a tough break for Kesha as she was stuck in music purgatory, unable to produce any new music due to contract restraints and the ongoing court battle with music producer Dr. Luke, and 'Praying' is the perfect track to end it.
Kesha wrote 'Praying' alongside Ryan Lewis (of Macklemore & Ryan Lewis), Ben Abraham, and Andrew Joslyn – Ryan Lewis also produced the track. Along with the release of 'Praying', Kesha penned a detailed personal essay for The Lenny Letter where she described the song as all about triumphing through adversity and finding peace in forgiving those who have hurt you.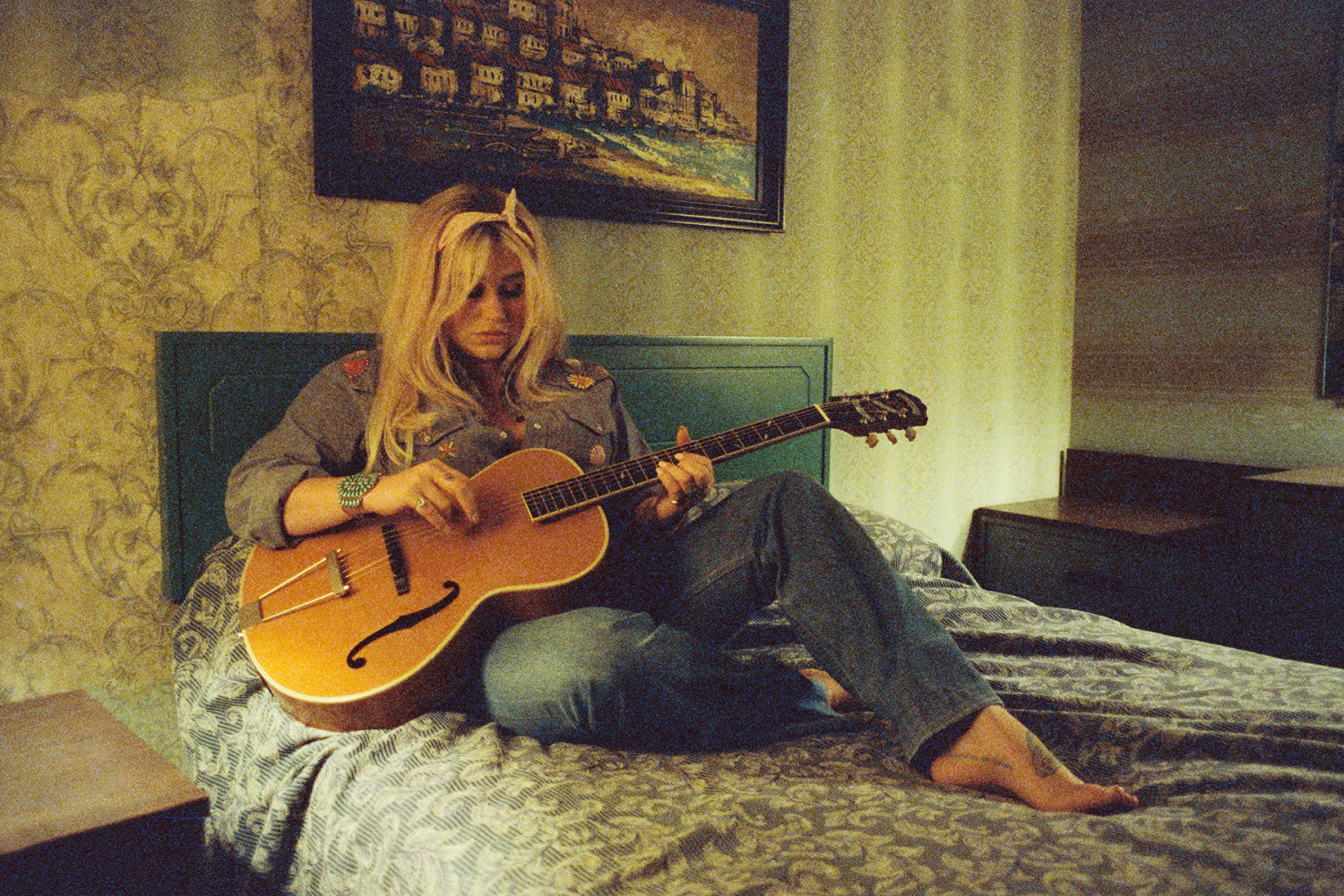 Courtesy of Olivia Bee
Kesha has reinvented herself with this track as it couldn't be more different to her previous hits. 'Praying' is raw and emotional with a minimalistic arrangement of instruments that really help the hard-hitting lyrics to stand out. All listeners will be shocked by the incredible vocal capability in which Kesha showcases throughout this song, and it's hard to believe that this is the same vocalist that sang 'TiK ToK' back in 2010.
The music video for 'Praying' was directed by Jonas Åkerland and its cinematic short-film style is perfect for the themes surrounding the track. The video opens with an emotional monologue in which Kesha references her own struggles with mental illness and suicidal thoughts.
Watch the music video for 'Praying' here
Rainbow is available for pre-order now and will be released August 11th via Kemosabe Records / RCA Records and Sony Music Entertainment Victoria. This album marks a new beginning for Kesha, one based around inner strength and musical exploration. Kesha enlisted an impressive roster of collaborators to help her achieve the vision she held for this album. Ben Folds produced the title track with Kesha, while Ricky Reed produced and wrote on numerous tracks as well. Wrabel co-wrote a collaboration that features the Dap-Kings horn section. Eagles of Death Metal are featured on two tracks and Dolly Parton guests on a version of her 1980 country chart-topper 'Old Flames Can't Hold a Candle To You'. Finally Kesha's mother Pebe Sebert co-wrote a bunch of tracks with Kesha on Rainbow.
Kesha had an impressive start to her music career, being named Billboard's Hot 100 Artist the same year her debut album Animal was released, and her debut single 'TiK ToK' being named Billboard's number one Hot 100 song and being the most played song and top-selling track of 2010. After this success, Kesha went on to have nine top ten hits on The Billboard Hot 100, including four number one singles at Top 40 Radio; 'TiK ToK, 'Your Love Is My Drug', 'Die Young' and 'Timber'. She has sold over 87 million tracks and streams and performed on dozens of television programs all over the world. All of Kesha's many admirers are excited to see this success continue with Rainbow.
'Praying' is available here.
Pre-order Rainbow here.
Follow Kesha on Facebook, Twitter and Instagram.