In spite of the already stellar lineup, Laneway Festival has added another seven acts to their 2018 bill. Check out who is visiting your city early next year.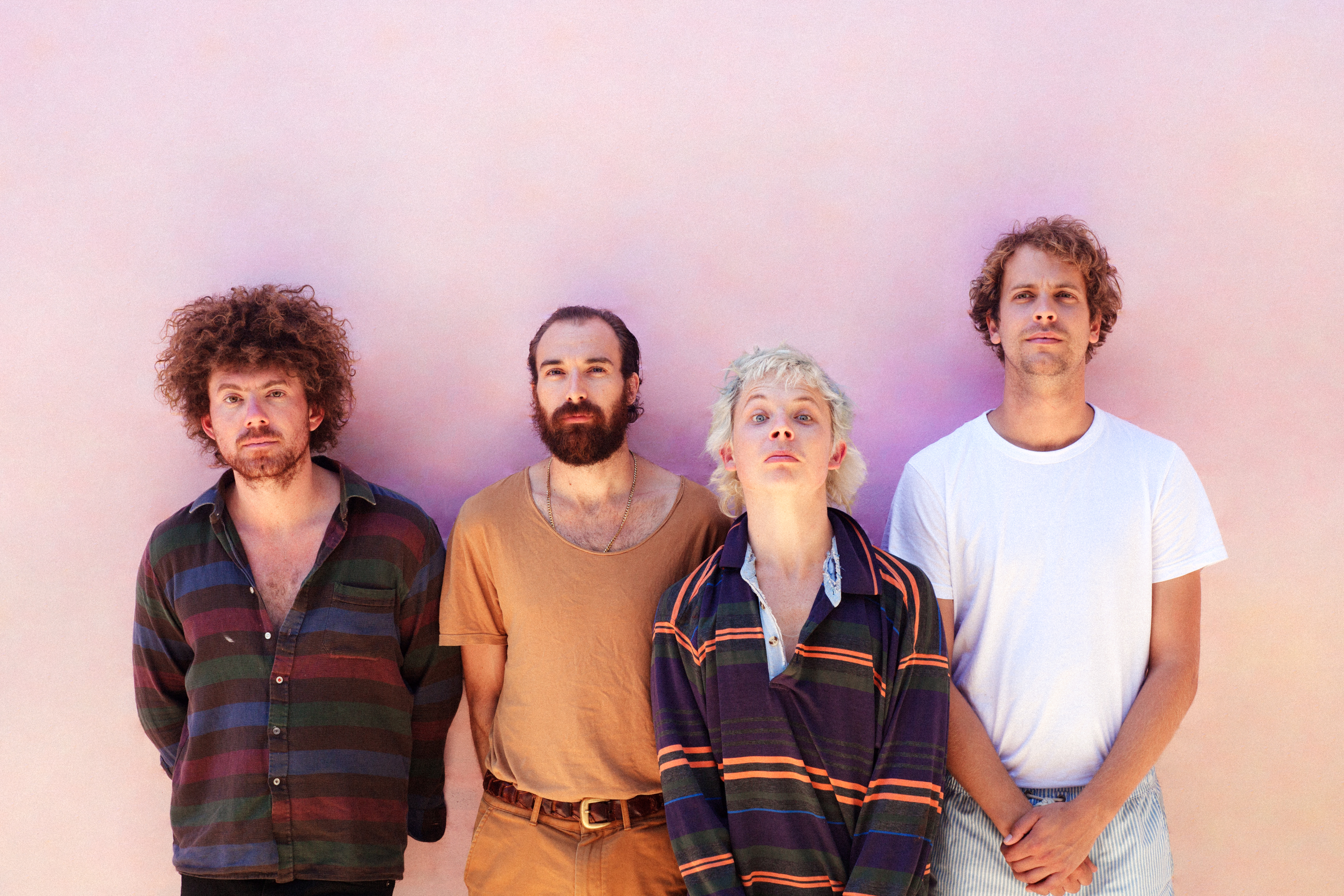 Courtesy of Vice
Pond
Performing in all cities, Pond are set to bring their fuzzy rock to Laneway in 2018. The Perth psych-rock has quite the résumé, consisting of members from Tame Impala, Gum, The Growl and various other stalwarts of the Aussie alternative scene. Their recent LP, 'The Weather' (2017), exhibited stylistically matured musings that were only enhanced by ex-member Kevin Parker's production.
Courtesy of Music Feeds
Kirin J Callinan
The absurd, brash and downright overwhelming art of Kirin J Callinan is a myth only fully realised in a live environment. His equally brilliant and berserk sound shines on his on his second release, 'Bravo' (2017), which sees Callinan's brazen guitar and synth rock cranked up to eleven. Performing in all cities excluding Fremantle, Callinan's provocative sheen will fit right in with line-up mates Pond, Mac Demarco and Alex Cameron.
Courtesy of Niche Productions.
Billy Davis and the Good Lords
It became quite apparent after their 2016 debut 'No Longer Lovers' that Billy Davis and the Good Lords are an absolute powerhouse in the making. Fronted by chief-songwriter William Rimington, the eleven-piece band's stellar fusion of neo-soul and hip-hop caught the attention of BBC Radio, KCRW and the high tiers of the Spotify Viral Charts (#3 in Australia, #4 in the US and #7 globally). Their 2017 album 'A Family Portrait' proved that their debut was far from a one hit wonder, with its 14-track collection of smooth hip-hop solidifying this group's place at the forefront of emerging Australian talent. It should go without saying that their exclusive Melbourne appearance at Laneway Festival will be a treat.
Courtesy of NT News
Baker Boy
Baker Boy is yet another up and coming Aussie hip-hop artist whose rapid rise can be attributed to his distinct sound. Setting out to be Australia's first Aboriginal artist to rap in a local Indigenous language, the 20-year-old effortlessly achieved this on his 2017 debut single 'Cloud 9', where his native Yolngu Matha language and English are fused to a mesmerising effect. This year has additionally been a year of accolades for Baker Boy, with awards from Triple J Unearthed, NT Song of the Year Award and the Inaugural Native Tongue Award. Laneway Festival has always had a knack for acquiring emerging talent; a notion that will come true once Baker Boy inevitably blows up after his Melbourne appearance.
Courtesy of Dazed.
SPIKE FUCK
Pulling from the glorious sonic landscape of 80's new wave and 70's post-punk, SPIKE FUCK is a singer-songwriter who tackles love, obsession, addiction and gender identity in a way that never takes herself too seriously despite her poignant delivery. Her lead single 'Guts' cracked Spotify's US Viral Top 50 and was voted as #1 Song of the Year by Noisey in 2016, and she will join the exclusive roster of Melbourne artists at Laneway Festival 2018.
Courtesy of the artist.
Stella Donnelly
Arguably one of the strongest Australian artists to emerge in 2017, Stella Donnelly's impactful and downright relatable song-writing blossomed in her debut EP 'Thrush Metal' in April. With the stellar 'Mechanical Bull' and 'Boys Will Be Boys' exhibiting her knack for meaningful lyricism, Donnelly's brilliance shines in her unapologetic expression of life as a millennial woman. Catch Donnelly in her hometown of Fremantle at Laneway 2018.
Courtesy of Music Feeds
Client Liaison
Client Liaison were made to be iconic, a truth that is fully realised after one look at the pair's ode to the Australian kitsch of years past. Their lauded debut LP 'Diplomatic Immunity' (2017) was the first step in what became the year of Client Liaison, where they were consequently nominated for the ARIA Best Australian Live Act and Best Video (x2) in addition to winning the Triple J Award for Best Video for 'A Foreign Affair'. Be sure to admire Client Liaison's extravagance at their exclusive Adelaide appearance at Laneway Festival.