What's a better way to start the new year than with a new playlist of fresh talented artists? We'll save you some time by laying out some of the creme of the crop. At least one of these artists are guaranteed to make it to your playlist and/or worthy of the repeat button so keep an ear out. If you hate being a bandwagon here's some up and coming artists to say 'I knew them first!'
STEVE LACY
Imagine a teen tapping out on his iphone,  mixing and making some funky beats and rhythms in the comfort of his bedroom. Sounds like a typical SoundCloud artist, right?  Wrong, this is Steve Lacy, guitarist and co-producer of the alternative R&B band from California, The Internet who has already contributed in the making of grammy-nominated albums. Signed by record label and hip-hop group , Odd Future including artists Tyler the Creator and Frank Ocean we can only expect quality, artistic and unique music.  At the age of 18,  Lacy composed one of the West Coast's proud-to-boast, Kendrick Lamar's songs on his grammy-nominated album DAMN entitled PRIDE using only his Iphone, Garageband and trusty guitar. Lacy has worked with a number of artists including Kali Uchis, Vince Staples and J.Cole's  for his acclaimed album '4 Your Eyez Only'.  However, Lacy is also making a name for himself making his solo debut early this year with a demo featuring Kali Uchis and fellow Odd Future member, Vince Staples entitled 'Steve Lacy's Demo'.The Internet is touring  worldwide including Australia at Melbourne, Sydney  and at the Laneway Festival early 2018. They will be performing as a band with solo acts as well, perfect timing to catch some Steve action.
Must Listen: Ryd, Some, Dark Red
Similar Sounds: Frank Ocean, Jorja Smith, Cosmo Pyke
DANGER INCORPORATED
The name sounds quite intimidating already but the American Hip-hop/R&B duo compromising of Louie Duffelbags and Bootlord can confirm they are very chill and harmless dudes. Danger Incorporated incorporates sick synths, the vapourwave aesthetic and relatable lyrics with their individual quirks. Their relationship traces back to high school sharing a mutual inspiration and appreciation of Yung Lean who has largely influenced their music and style particularly the Sad Boy Movement. If Steve Lacy is making magic from an Iphone so are these two who shot the music video for BODY using just an Iphone 7 proving once again good music doesn't need to blow out thousands of dollars.
Must Listen: Not Tonight, Forever, BODY
Similar Sounds: Yung Lean, Zac Villere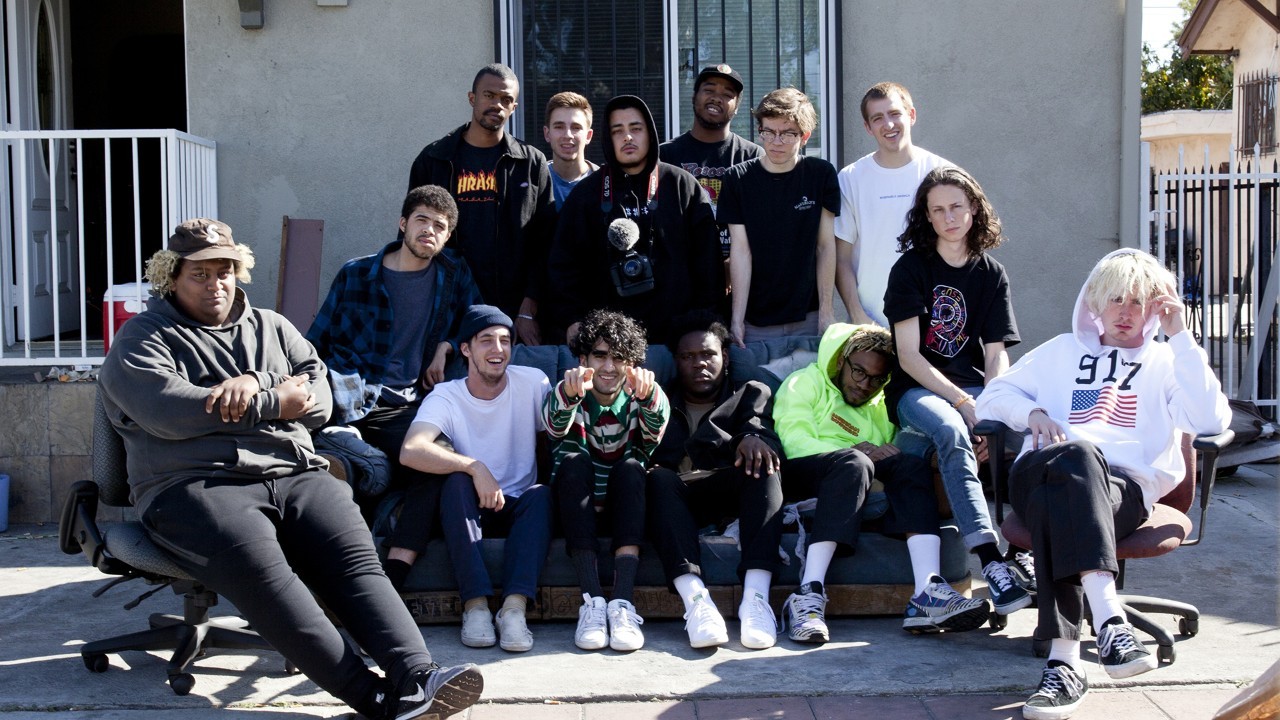 Courtesy of Vice
BROCKHAMPTON
Redefining the typical boyband is Brockhampton also known as "the internet's first boy band" an LA-based Hip-Hop group compromising of 14 members led by Kevin Abstract. According to Abstract, he  formed the band because he apparently didn't have any friends. Not a bad idea right? Definitely not, here is a boy band making an artistic statement challenging the pretty-boy polished image and sugared pop sound. Brockhampton has been co-signed by Tyler the Creator under Odd Future. Three albums; Saturation, Saturation II and Saturation III were released this year and scheduled for 2018 is Team Effort. The sheer talent and range of musicality can be discovered in each Brockhampton song and album. Make sure you check out this group as they've already earned themselves a pretty strong fan base but are still off the mainstream…for the meanwhile.
Must Listen: WASTE, BLEACH, SWEET
Similar Sounds: XXXTENTACION, Wifisfuneral, 6LACK
Courtesy of consequenceofsound.net
KEHLANI
You may catch yourself in the wave of the Tsunami Mob fandom with the triple threat talent of 22 year old singer, songwriter and dancer (and artivist), Kehlani Parrish. In the year of 2017, Kehlani has had a huge growth of success with her debut album SweetSexySavage showing her multiple dimensions, passion and incredible talent. Her powerful yet sweet vocals are putting back the soul into R&B reminiscent of Brandy, Monica and Aaliyah. Prior to her debut, Kehlani was in a group named PopLyfe that entered America's Got Talent in 2009. However, Kehlani opted out of that path and left the group which was followed by a period of hard time. She was given another chance by Nick Cannon, giving birth to her first mixtape in 2014, Cloud 19. With the release of her solo album, Kehlani has had a busy year touring around the world for her SweetSexySavage World Tour – her first Sydney show sold out almost instantly!  Be on the lookout as Kehlani will be back down under supporting Halsey. Kehlani has featured with many artists such as Justin Bieber and Eminem and has sung for multiple movies including Suicide Squad, the Fate of the Furious and Everything, Everything. 2017 has been a big year for Kehlani and we can't wait what else she has up her sleeve this 2018. Beyonce, Mariah, Rihanna, Nicki watch out another diva is here to join the royalty.
Must Listen: Escape, Get Like, You Should Be Here
Similar Sounds: SZA, Lauryn Hill, Jhene Aiko
Courtesy of BET
ELLA MAI
Social Media has certainly steered the musical careers of many including our own Troye Sivan and big time, Justin Bieber. Various social platforms ranging from YouTube to Instagram have created a medium for everyone to share their talent to the whole world. This is the story of an underrated U.K native, Ella Mai. Ella Mai's amazing expressive voice was just perfect for R&B/Soul covering artists such as Chris Brown and Tupac on Instagram. DJ Mustard discovered her music and eventually signed her under 10 Summers. Previously Ella had been grouped in a trio, Arize  on XFactor but like Kehlani, she felt a group act wasn't for her. She joined Kehlani for her SweetSexySavage Tour as  the opening act and other artists she has worked with include Chris Brown and TyDolla$ign. This Down-to-earth diva is certainly vibing 90s and early 00s R&B. Remember those days when you'd get an iconic male-female collab in the 00s like JaRule and Ashanti? Well we're definitely keen for Ella's music be it solo or collab – Bryson Tiller, Eric Bellinger, August Alsina, where you at?
Must Listen: One Day, Makes Me Wonder, Thousand Times Over
Similar Sounds: Chris Brown, Tinashe, JoJo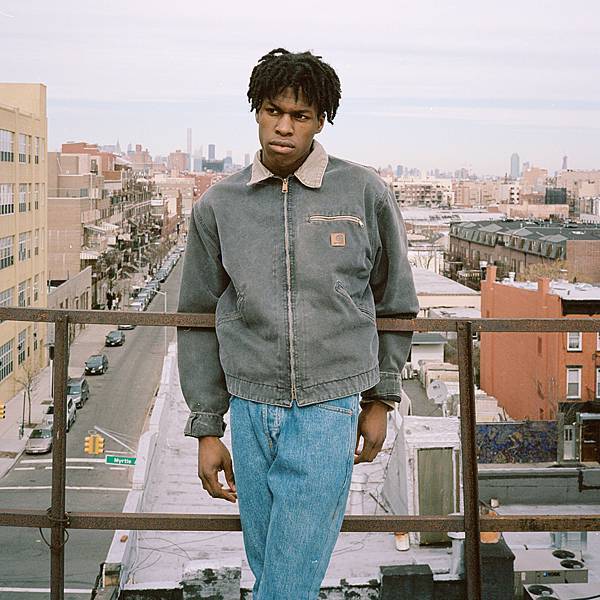 Courtesy of saintheiron.com
DANIEL CAESAR
We've been 'blessed' this year, with the heavenly sounds of Daniel Caesar as he debuted his first album, Freudian. Emotional, genuine, pure and soulful are the words to describe Daniel that is clearly translated in his music. He not only shares with us his talent but also his stories in each song covering themes of religion, love and adulthood . Moving yet soothing, Daniel's music is perfect to listen to just before the sun rises on a hot Summer's day as your sprawled across a flower field or if your in the car driving, that could work too. Freudian and his EPs, Praise Break and Pilgrim's Paradise have gotten great reception not only evident by the sold out shows and immense number of streams public but also by earning two grammy award nominations. We're right behind this promising new act, believing he will make it in the music industry but we also want to keep this pure and down-to-earth soul to ourselves.
Must Listen: Get You, Best Part (ft. H.E.R), Neu Roses
Similar Sounds: H.E.R, Solange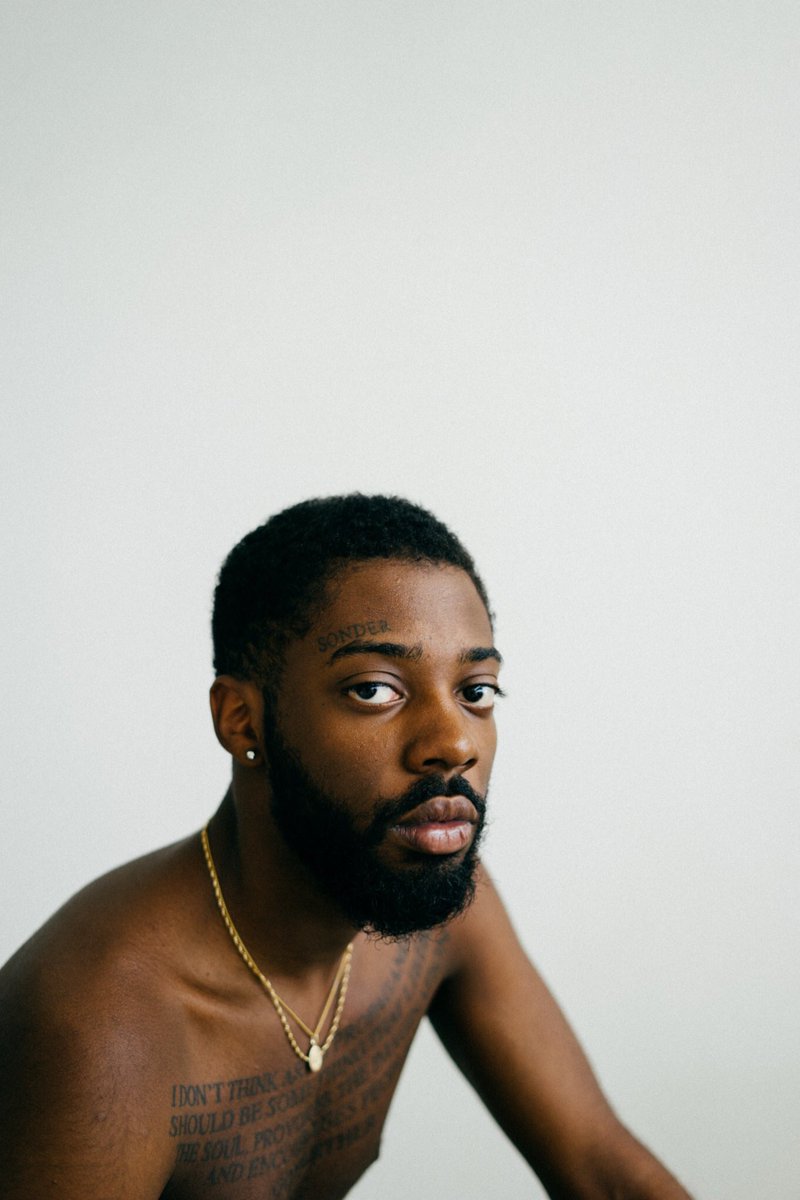 Courtesy of Facebook
BRENT FAIYAZ
If you've been sleeping on Brent Faiyaz, here's a wake up call – you're definitely missing out because this singer/producer's songs are definitely 'faiya'. He's the lovechild of Drake's heartbreaks and lamentations over his relationships, Bryson Tiller's trapsoul vibe and a Boyz II Men vocal but this does not take away from Brent's talent and own flavour. With emotional depth, heartfelt singing seen in Insecure and First World Problems/ Nobody Cares in his full-length album that came out last October we're curious as to why he hasn't blown up yet. In each song and each word uttered you can hear and feel Brent's authenticity and sincerity. Here's to hoping that we'll see some big things for Brent Next year.
Must Listen: Burn One, Lovely, Insecure
Similar Sounds: Drake, PARTYNEXTDOOR, Bryson Tiller
Courtesy of Billboard
SABRINA CLAUDIO
R&B in this generation is certainly being taken into different depths and a partaker of this neo-R&B movement is Sabrina Claudio. Sabrina has shot out a bunch of tracks in 2017 but it's 'about time' she gets the recognition and praise she deserves. A diamond in disguise, Sabrina emits vocals that are sultry, feminine and calming mirroring her physical appearance and style. Just like the many artists mentioned previously, Sabrina has showcased her musicality on social media including YouTube and Twitter in her teens covering Beyonce's Heaven and Willow Smith's Female Energy, blend those two up together and you get a sense of Sabrina's sound. Already reaching Billboard's Top 20 R&B albums, Sabrina proves to be a promising rising star.
Must Listen: We Have Time, Runnin' Thru Lovers, Confidently Lost
Similar Sounds: Daniel Caesar, Yuna
Courtesy of ticketfly.com
KYLE
Here's a rapper who keeps it real making rhymes with substance either than just chains, money and the amount of girls he's got. KYLE debuted in 2013 with Beautiful Loser but made his breakout with iSpy featuring Lil Yachty in 2016 that reached the Billboard's top 10 and became a platinum hit. Also known as K.i.D and SuperDuperKyle, KYLE's vocals has often been compared to Drake who he recognises as an influence. This California native has developed his own distinctive style with his signature toothy 'smyle', radiating positivity clothed in the chillaxed Californian attitude. He has worked with the likes of Chance the Rapper, Futuristic and Kehlani producing happy jams to get your groove on against predominantly 80s sound and a little funk. This year KYLE released a bunch of singles including Nothing 2 Lose and Want Me Bad so stay alert this coming new year for a full album and another potential big hit.
Must Listen: Focus On You, Don't Wanna Fall In Love, @FoundBae
Similar Sounds: Amine, Chance the Rapper
Courtesy of Billboard
JOJI
There is certainly a depravity of Asian presence in the mainstream music industry however new acts are attempting to break through this wall including K-pop band BTS recently this year, Rich Chigga and Japanese-Australian, George Miller or Joji. Did you know Asian music wasn't just K-pop or J-pop? I know, shocking. Joji is most commonly known on the internet as Filthy Frank with over seven million subscribers making bizarre videos for people with an acquired humour in a pink skin suit. Miller isn't just here for a laugh, he also has an artistic side cranking lo-fi, hip hop and R&B together giving us more reasons to love him. Miller initially produced music on the side as a hobby but took it more seriously in 2017 releasing a couple of songs under the label 88Rising, an Asian-American Music label attempting to fill the void between Eastern and Western culture through the power of music. We're definitely here for this revolution be it as Pink Guy, Joji or George Miller.
Must Listen: Demons, worldstar money
Similar Sounds: Ta-Ku